Human Research Protection Program
San Diego State University's Human Research Protection Program (HRPP) is a comprehensive university wide program under the jurisdiction of the Research Support Services. The HRPP is committed to the advancement of research and ensuring the safe and ethical conduct by all SDSU faculty, staff and students.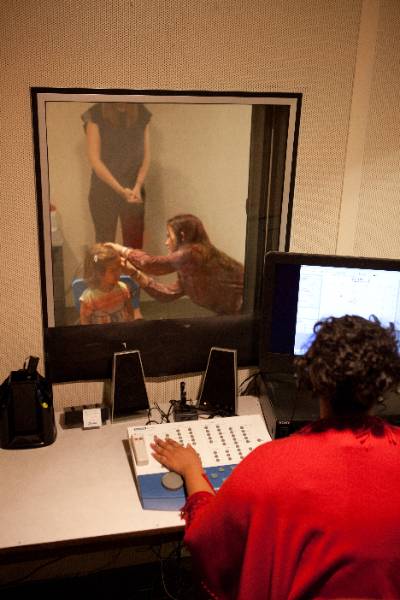 The Institutional Review Board (IRB) is part of the HRPP. The IRB is committee comprised of faculty members, a student member, and a community member. The IRB meets monthly (calendar below) to review research proposals which involve human subjects in order to ensure that the rights and welfare of the research participants are protected, and that the proposed research meets federal regulations and conforms to applicable state laws and local policies.
In addition, the HRPP staff are responsible for the program's educational offerings. The staff are happy to meet with investigators one-on-one, or to speak to groups or classes regarding human subjects research. Contact the HRPP staff via [email protected] for further information.
The IRB reviews protocol submissions on an ongoing basis throughout the academic year. The majority of the proposals submitted to the IRB meet the criteria for Exempt Determination/Expedited Review, and there is no submission deadline for these types of proposals.
IRB #00000576
Exp: 10/14/2025
FWA #00003782
Exp: 9/28/2025

REMINDER: Historically there is no IRB meeting in July or December.
*The deadline dates below are applicable for studies requiring IRB review at a fully convened IRB meeting.

Note: Only complete research proposal submissions that require no more than minimal editorial changes and that are received by 11:59 p.m. on the deadline date, will be placed on an agenda.
Are you an SDSU researcher using human participants who needs to...
Submit or Amend your protocol to the IRB, including those eligible for expedited review

View and Submit Personnel Training
Submit a Continuing Review or Closure of Study

Add/Delete/Change Personnel

View Progress of Submissions, and modify changes as requested
You can do this all in one place, Click below to Start!
First time users will need to submit a request to get account access
Please fill out the form below if you would like staff in our office to visit your class, lab, or student organization to educate you all about the various topics of compliance in completing ethical research including how to use human participants in your research, what level of review your study needs, and submitting applications to the IRB through our e-protocol platform. We can appear either virtually or in-person!
Research Support Services encourages the prompt reporting (within 24 hours) of concerns and incident reports. Allegations should be detailed, specific, and be accompanied by supporting documentation when possible. All concerns will be reviewed regardless of how they are received. Reports may be communicated anonymously by completion of the incident report on this page, by email, telephone, or in person. These reports of potential non-compliance can be made by research and facility personnel, or by public complainants.
Report by Telephone: (619) 594-6622
Report in Person: Contact the Lead IRB Analyst Anne Dodge-Schwanz, Gateway Center Room 3505, email: [email protected].
Report Online: Click here to submit an Anonymous Incident Report.
Non-Retaliation: San Diego State University prohibits any retaliatory action against individuals who, in good faith, makes a call or written report regarding compliance, or cooperates with an investigation or corrective action.