Research can change your life
Research helps undergraduates discover which subjects interest them as scholars, allows them to gain the critical skills necessary to enter graduate school, and helps underscore the real-life applications of classroom teachings.
Video: Student research is transformative
Student Spotlight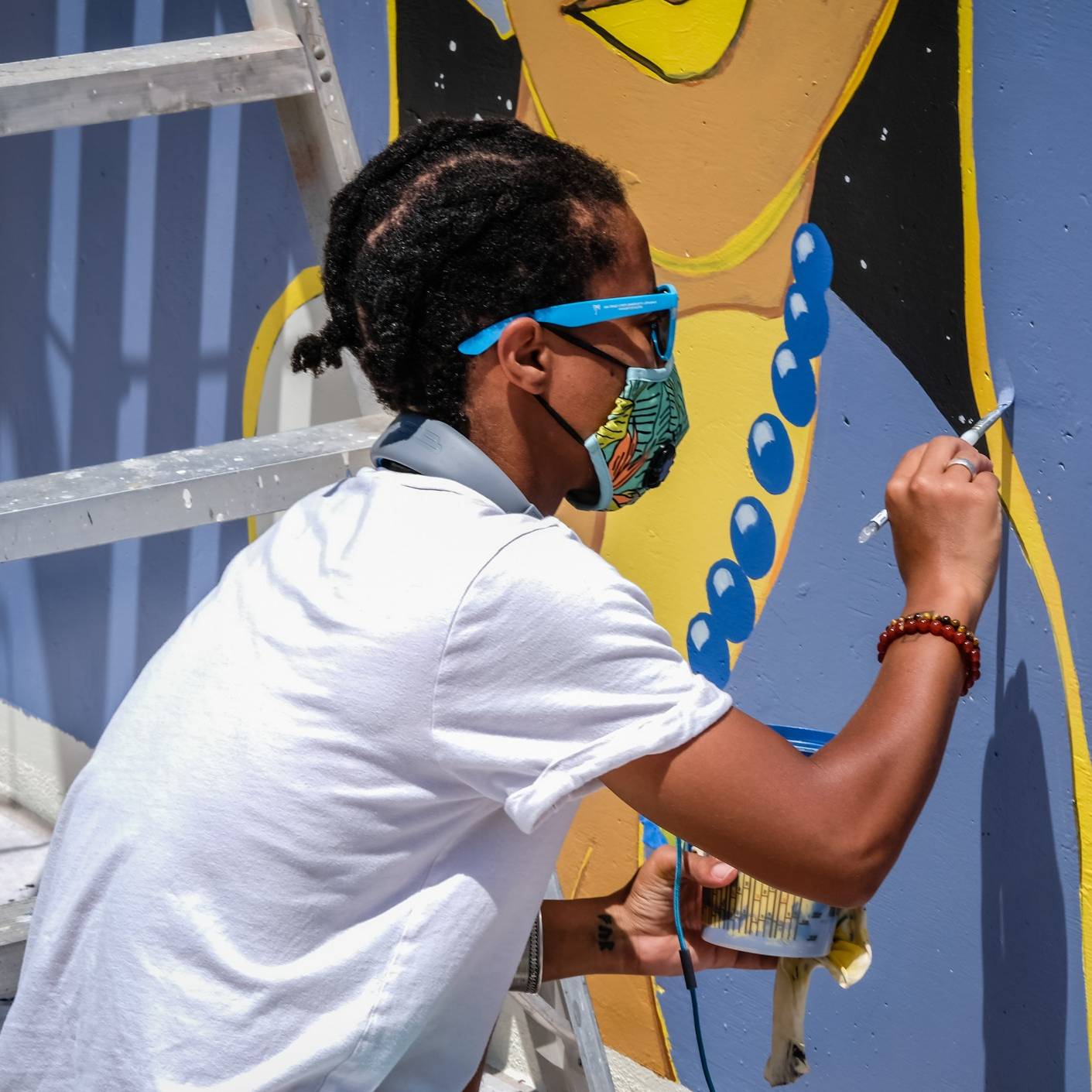 Sabrina Davidson, Class of 2021
Sabrina, a studio art major, spearheaded an effort to create more visual representation for artists of color on SDSU's campus. In this mural, she paying homage to artists of color who have helped change the world of art and design
Nalani Coleman, Class of 2021
Nalani works in biochemist Christal Sohl's lab, studying how an enzyme mutates and leads to cancer. Her work is supported by a research internship offered through the
Partnership Scholars Program
.