Critical to our success
Postdoctoral scholars are critical to DRI's mission to amplify and invest in transformative, multidisciplinary research, scholarship and creative activities and our strategic goal of becoming a premier public research university. Postdoctoral scholars, fellows and associates play an integral role in scholarly endeavors, research labs and Centers across all colleges.
As part of SDSU's Strategic Plan implementation and related initiatives to support inclusive research excellence on SDSU campuses, DRI is working to expand networking, community engagement, and professional development opportunities for postdoctoral and non-tenured researchers.
Resources
Postdoctoral Fellowships: The purpose of this program is to provide support to faculty RSCA efforts that will have significant long-term impacts on the research, scholarship, and creative activities of our campuses. DRI will be providing funds to support Postdoctoral Fellowships (with faculty matching) for a period of two years. Learn more about postdoc fellowships.
Join DRI's postdoc community A postdoc Google group ([email protected]) will serve as a source of information on campus seminars, mixers and networking events hosted by DRI. Please email [email protected] to be added.
Consider an Individual Development Plans (IDP). An IDP is a dynamic document that identifies career goals, sets a path and helps postdocs manage their career development plans. IDPs have long been used in the business world and because their effectiveness has been proven, they are increasingly used by universities to promote graduate student and postdoctoral training. IDPs are required by some funding agencies (e.g., NIH), but DRI recommends IDPs for all postdocs, irrespective of their funding mechanism. Learn more about IDPs.
Become a NCFDD member: The National Center for Faculty Development & Diversity is an independent professional development, training, and mentoring community for faculty members, postdocs, and graduate students, dedicated to supporting academics in making successful transitions throughout their careers. Postdocs at SDSU are able to access NCFDD membership. Contact [email protected] for more information.
Grant writing and grant development: Each semester, DRI offers programming that supports and teaches early-career scholars how to communicate effectively with grant officers, develop successful proposals and share their research with media and other stakeholders.
Postdoc in the spotlight
Mowaffaq Adam
PI: Dr. Christal Sohl
Area of research: cell and molecular biology, biochemistry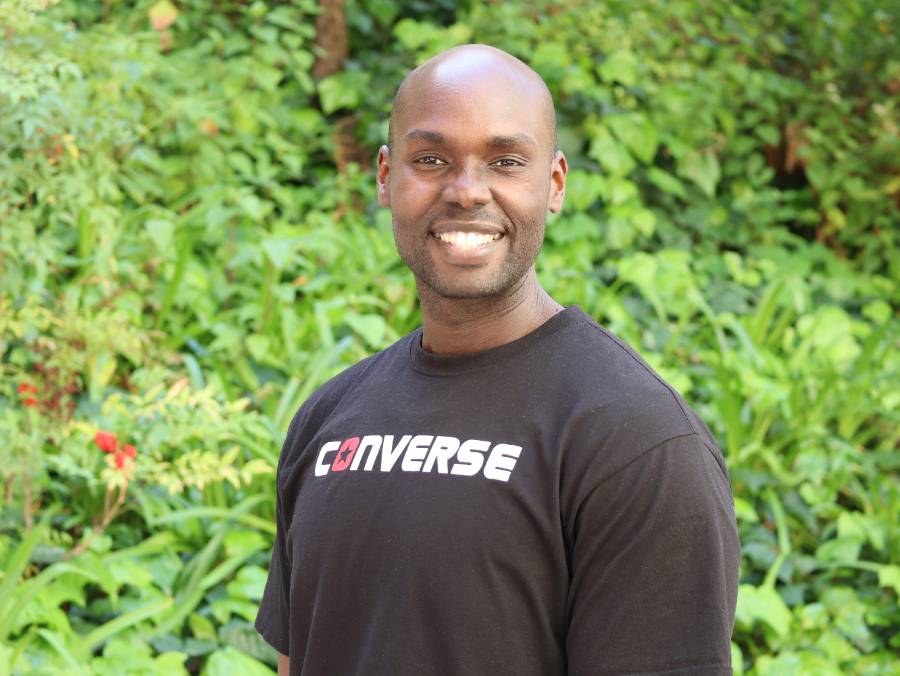 What excites you about your current SDSU postdoc position?

I am from Sudan, I was born in Abu Dhabi, received my bachelor's and master's degree from Bangalore University in India and after the completion of my Ph.D. at University Science Malaysia in Malaysia, I sought a position that fulfill my passion for research and mentoring students, a dream that came to reality only at SDSU. Every day is a great opportunity for learning and self-development at this university and I am so inspired by the mentorship I am receiving from my supervisor Professor Christal Sohl and through mentoring and assisting all graduate and undergraduate students, the Sohlmates. In the Sohl lab, I am leveraging my prior knowledge in molecular and cell biology with the enzymological training I am receiving in this laboratory to understand the biochemistry and the function of mutant enzymes. I hope to unlock the secrets of enzyme mutations, and how they contribute to the occurrence of cancer. This position is so close to my heart as it is my first step in pursuing my ultimate dream of becoming a successful educator, researcher, and professor. I believe that this is the best place to start my academic journey and the training I am receiving here is the best that I could ever have.

Can you tell us a little bit about the cutting edge research you are doing? What key questions is your work answering?

I am investigating the effect of the isocitrate dehydrogenase (IDH1) gene mutation and expression of this mutant protein on cells' phenotype. IDH1 catalyzes the reversible NADP+-dependent conversion of isocitrate to α-ketoglutarate (α-KG) to provide critical cytosolic substrates and drive NADPH-dependent reactions like lipid biosynthesis and antioxidant regeneration. Mutant IDH1 catalyzes the conversion of α-KG to the oncometabolite D2HG, causing gene hypermethylation that drives tumor formation. IDH1 point mutations have been reported in ~85% of lower-grade gliomas and secondary glioblastomas, ~12% of acute myeloid leukemias, and ~40% of chondrosarcomas. In my work, I am creating cellular models that mimic mutant IDH1-driven tumors so we can understand the cellular consequences of mutants we have shown to have widely varying catalytic properties. This work will provide us with an insight into the role of D2HG in tumor formation.
What is your career trajectory and how is your current postdoc position helping you achieve that?

Teaching and conducting research are my ultimate goals, and both bring joy and purpose to my life. I am taking this opportunity as a postdoc at SDSU to gain the knowledge and skills that will allow me to succeed as an educator and researcher. For my future as an educator, this post will develop my sense of leadership, enhance my approach to mentoring students and guide them in developing their mindset and academic growth. I also have a great opportunity to improve my critical thinking, research approach, construction of hypotheses, and writing skills, and can prepare for my future career goal as a principal investigator by providing me with opportunities to apply for grants. Being a postdoc at SDSU is not all about research but also about serving the local community through being involved with organizations such as MARC and IMSD programs that support and foster intelligent young scientists from diverse groups. This post has changed my life for the better and I am excited to inspire future students for a better future and scientific community.