We award innovation, creativity and impact in our students
Each year San Diego State University recognizes one graduating senior for exceptional entrepreneurial achievement while an undergraduate.
The Zahn Spirit of Innovation Award is funded by Irwin Zahn and the Moxie Foundation. Zahn's philanthropic giving goes beyond this annual scholarship. His donations also created the Zahn Innovation Platform Launchpad and the Zahn Professorship of Creativity and Innovation.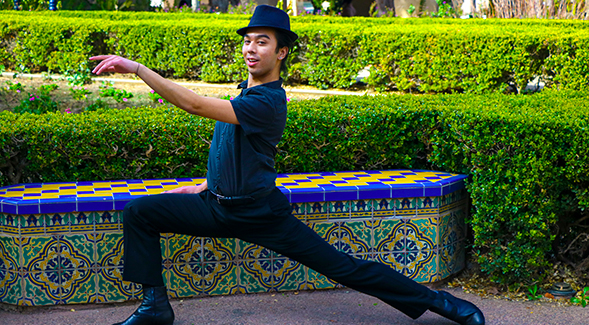 Gabe Floresca-Igtanloc, Class of 2021
Gabe Floresca-Igtanloc overcame many roadblocks to ensure theater at SDSU would continue during the COVID-19 pandemic.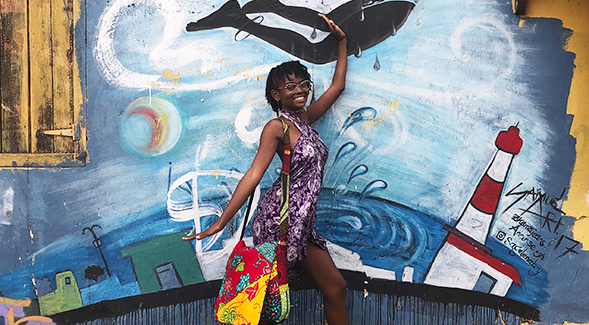 Chasejamison "Chase" Akilah Manar-Spears, Class of 2020
A year in Ghana inspired a commitment to environmental and social justice that helped lead to her to an idea: Roots Collective.
Shurene Premo, Class of 2019
Shurene's commitment to a higher level of social work for Native Americans drives her ambition to someday build a Native American recovery and treatment center for her hometown Shoshone reservation in remote northern Nevada.
Chase Whittaker, Class of 2018
Chase founded the SanD/Stone Initiative, a nonprofit dedicated to providing education and hygiene-focused interventions for vulnerable populations in Zambia, the United States and Mexico.
Anthony Berteaux, Class of 2017
Anthony, a journalism major, was a thought leader in the SDSU student body, challenging the status quo through columns on diversity, sexism, and religious tolerance in The Daily Aztec and as campus editor-at-large for The Huffington Post.
Austin Owens, Class of 2016
Austin is "passionate about solving problems and making things happen against all odds." He was a SDSU standout for founding the on-campus Mechatronics Club, competing in international RoboSub competitions and landing a post-graduation job at SpaceX, a space exploration company founded by Elon Musk.