Celebrating student research, scholarship, and creative activities
Congratulations to all the students and volunteers who participated in the 2022 SRS in March!
Roughly 350 student presenters and more than 180 judges and moderators participated in the event March 4-5 at the Conrad Prebys Aztec Student Union.
Some 77 students won awards, and more than $19,000 in cash prizes were distributed. Ten Presidential Award winners will represent SDSU during the system-wide California State University competition taking place virtually April 29-30 and hosted by San Francisco State University.
View the SRS 2022 Award Recipients!
Check out photos from SRS 2022!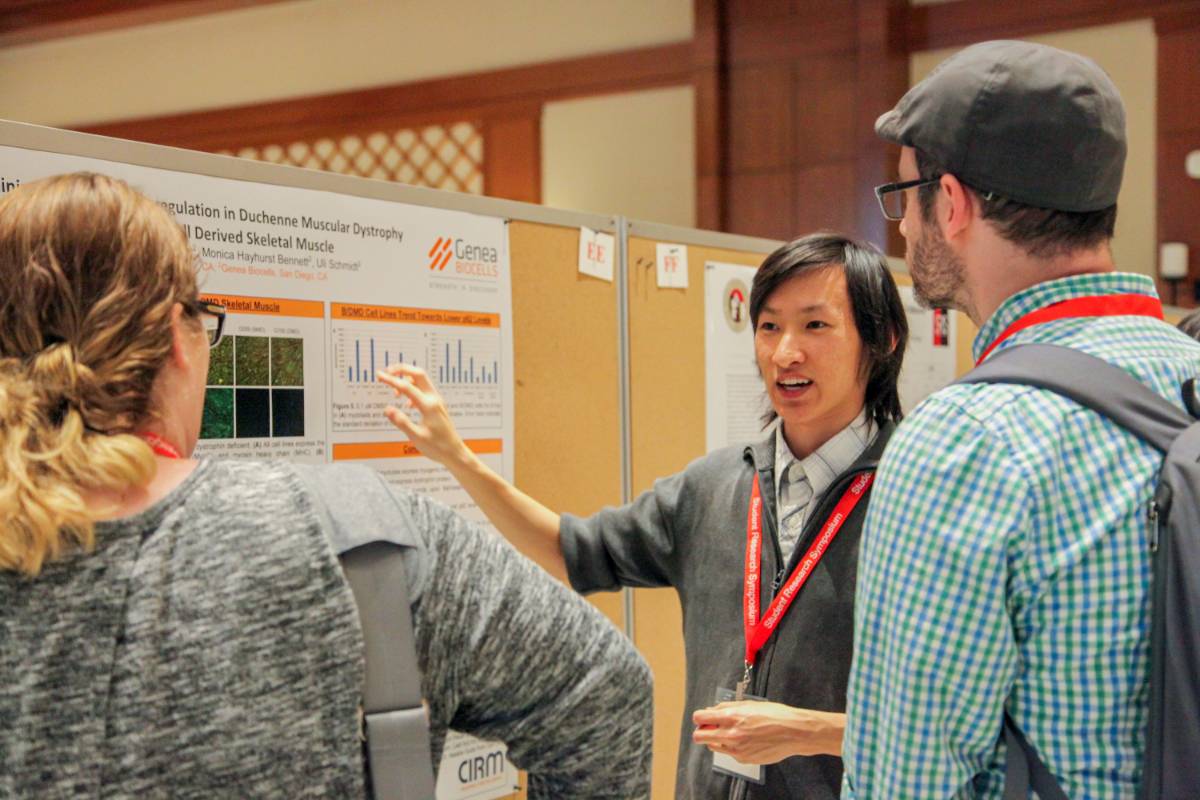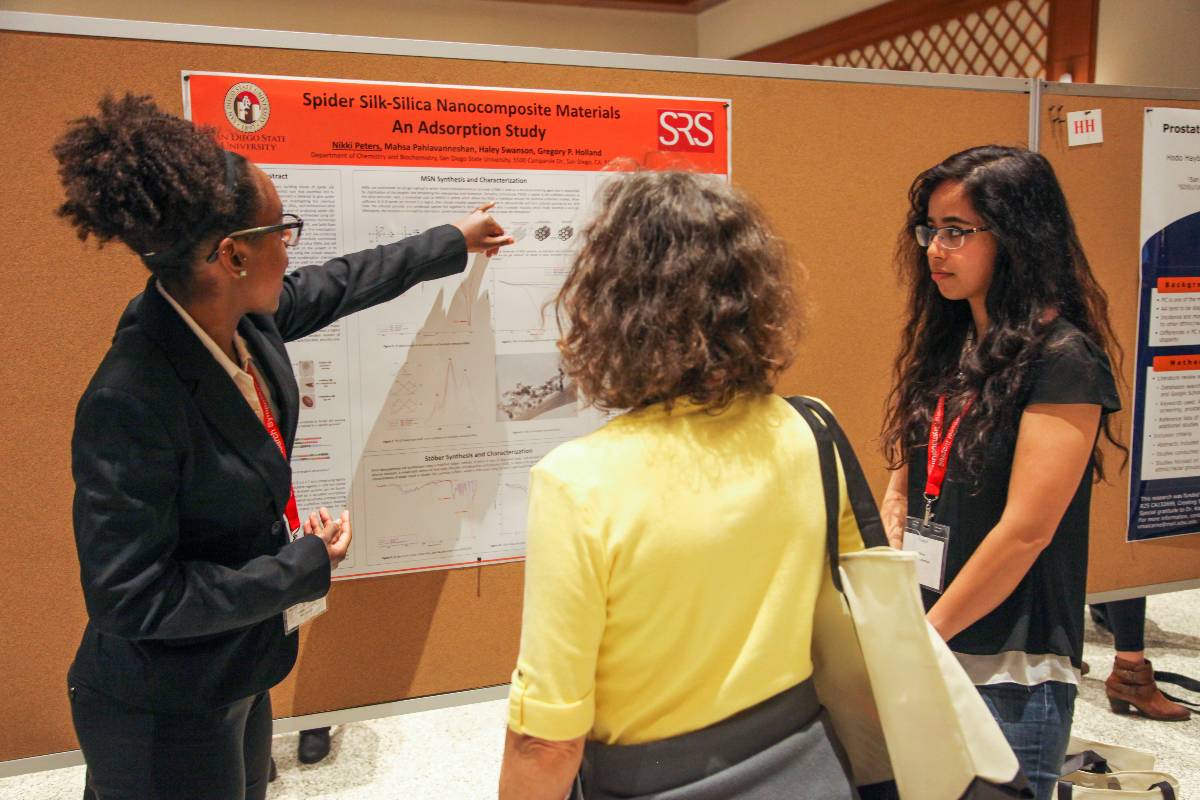 What is SRS?
SRS is a public forum where SDSU students present their research, scholarship, and creative activities. The symposium is a two-day event, occurring each spring semester, that recognizes the outstanding scholarly accomplishments of SDSU students. It is a great way to learn about all the wonderful projects of our graduate and undergraduate students.
We award excellence
Presidential Awards ($500) are made to recognize outstanding achievement in original scholarship. These graduate and undergraduate students go on to represent SDSU at the CSU Student Research Competition. In total, more than 50 cash awards are given in recognition of outstanding presentations or performance.
For all SDSU students
All SDSU students are encouraged to submit an abstract to present either preliminary or completed results from their original research or creative activity. Presentations, whether oral, poster, exhibit, or performance, are organized by academic disciplines with divisions for undergraduate, masters', and doctoral students. Please direct any questions to [email protected].
SRS 2022 is sponsored by:
Title Sponsor
"As a San Diego-based company dedicated to advancing medical diagnostics to improve human health, Quidel is proud to support the students and faculty participating in SDSU's 15th Annual Student Research Symposium," said Douglas Bryant, president and CEO of Quidel Corporation. "We value the discipline and discovery that results from rigorous scientific research, and hope the experience of this symposium helps to inspire and empower the next generation of researchers and innovators in our community."
Platinum Sponsor
Gold Sponsor
Gold Sponsor