SRS 2021 Award Recipients
The SRS 2021 Award Recipient list is now available.
SRS is VIRTUAL!
So far, more than 300 students are signed up to participate in this year's 14th annual Student Research Symposim, which will be held March 19 and 20, 2021.
SRS is a public forum where SDSU students present their research, scholarship, and creative activities. The symposium is a two-day event, occurring each spring semester, that recognizes the outstanding scholarly accomplishments of SDSU students. It is a great way to learn about all the wonderful projects of our students, both graduate and undergraduate.
The virtual program will include:
Oral Presentations will be pre-recorded and viewed prior to a live Q&A session via Zoom
Poster Presentations will be turned in prior to the live Q&A session via zoom.
Orals, performances, and posters will be available to attendees on demand during the conference week, no need to miss any talks of interest due to overlapping times
Please visit the student tab for guidelines for each presentation type. Stay tuned for more detailed information on the virtual program, presentation templates, awards, and more!
In 2020, 430 students presented their research at the symposium. More than 160 judges and moderators evaluated posters and presentations, helping determine the 59 awards presented to students — including $17,000 in cash prizes. Top winners went on to the CSU competition, where they found further success.
"SRS is an incredibly valuable venue for students to present and discuss work they've spent months, and in some cases years, preparing," said former SDSU Vice President for Research
Stephen Welter. "It also provides beneficial experience students can leverage when applying for graduate school or starting their scientific careers."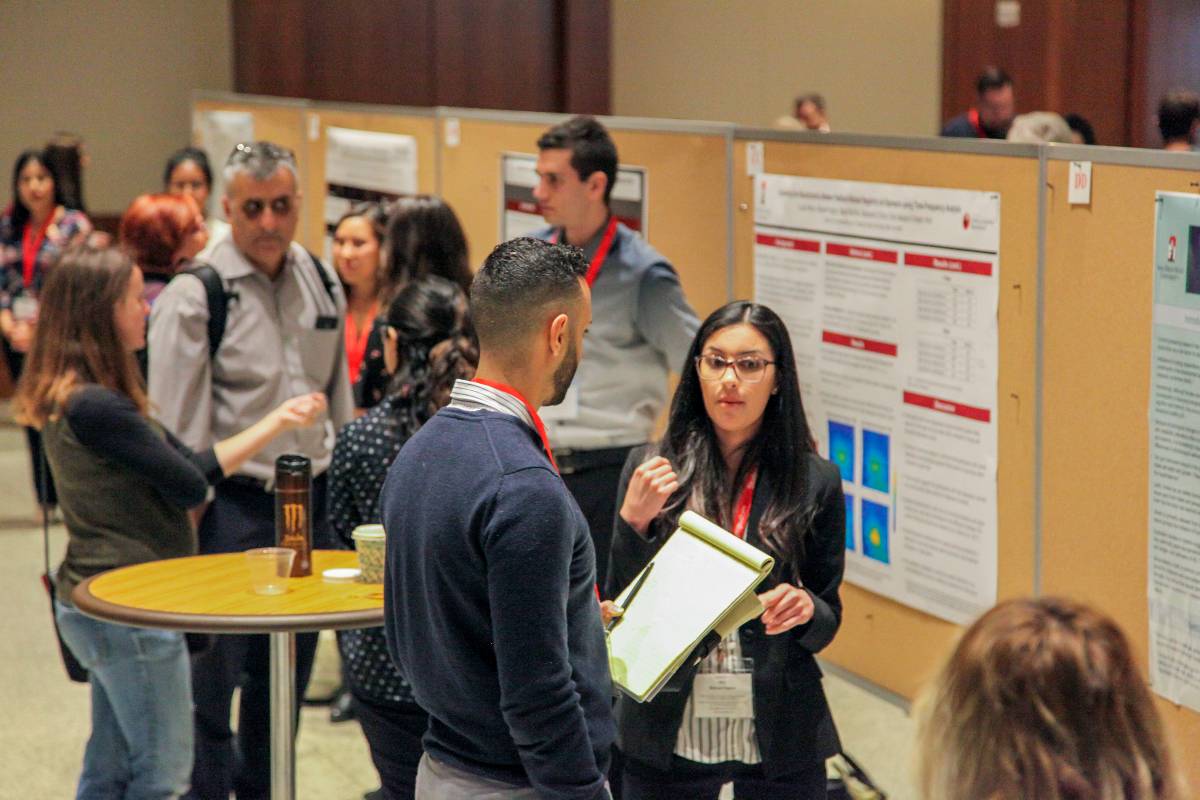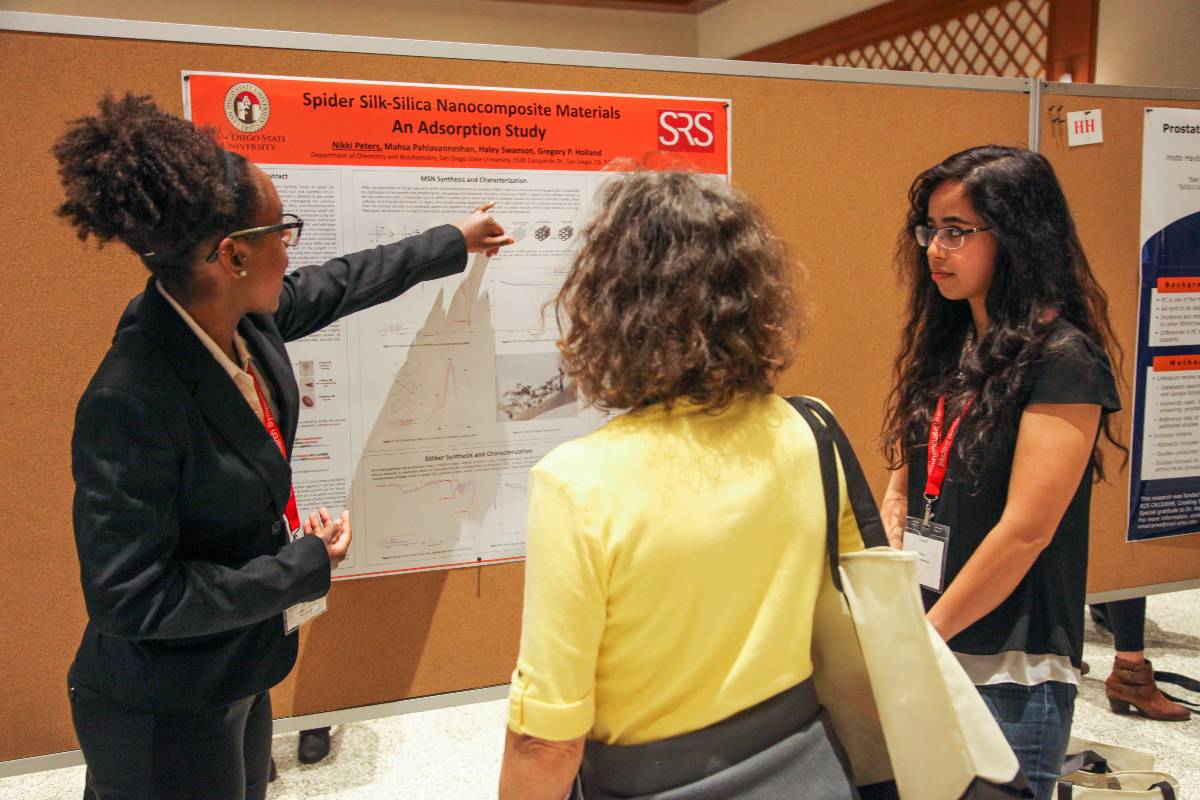 We award excellence
Presidential Awards ($500) are made to recognize outstanding achievement in original scholarship. These graduate and undergraduate students go on to represent SDSU at the CSU Student Research Competition. In total, more than 50 cash awards were given in recognition of outstanding presentations or performance during SRS 2018.
For students
All SDSU students are encouraged to submit an application to present either preliminary or completed results from their original research or creative activity. Presentations, whether oral, poster, exhibit, or performance, are organized by academic disciplines with divisions for undergraduate, masters', and doctoral students.
2021 SRS Judge/Moderator Information