Celebrating student research, scholarship, and creative activities
The next Student Research Symposium will be held on March 4 and 5, 2022 - and registration is now open through January 21!
SRS is a public forum where SDSU students present their research, scholarship, and creative activities. The symposium is a two-day event, occurring each spring semester, that recognizes the outstanding scholarly accomplishments of SDSU students. It is a great way to learn about all the wonderful projects of our graduate and undergraduate students
"The Student Research Symposium is a great opportunity for our students to highlight their research, scholarship and creative activities. Their work shows dedication, insight and remarkable adaptability," Hala Madanat, interim vice president for research and innovation, said in 2021.
Register early and enter to win a prize
Win a $50 Amazon gift card by registering early!
The 2022 Student Research Symposium (SRS) registration is now open and we are giving away ten $50 Amazon e-gift cards! Register by December 6th and you will be entered into a raffle to win. As a reminder, SRS registration closes during the first week of the spring semester; therefore, we recommend that you submit your registration as soon as possible.
On the Right Path
"The judges said they could see my work being applied in real life and having meaningful change. It reassured me that I am on the right path," says 2021 SRS participant Sofia Bianconi.
Bianconi was one of nearly 300 students who participated in SRS, which took place virtually March 19-20. Nearly 175 faculty, staff, alumni and community members participated as judges and moderators.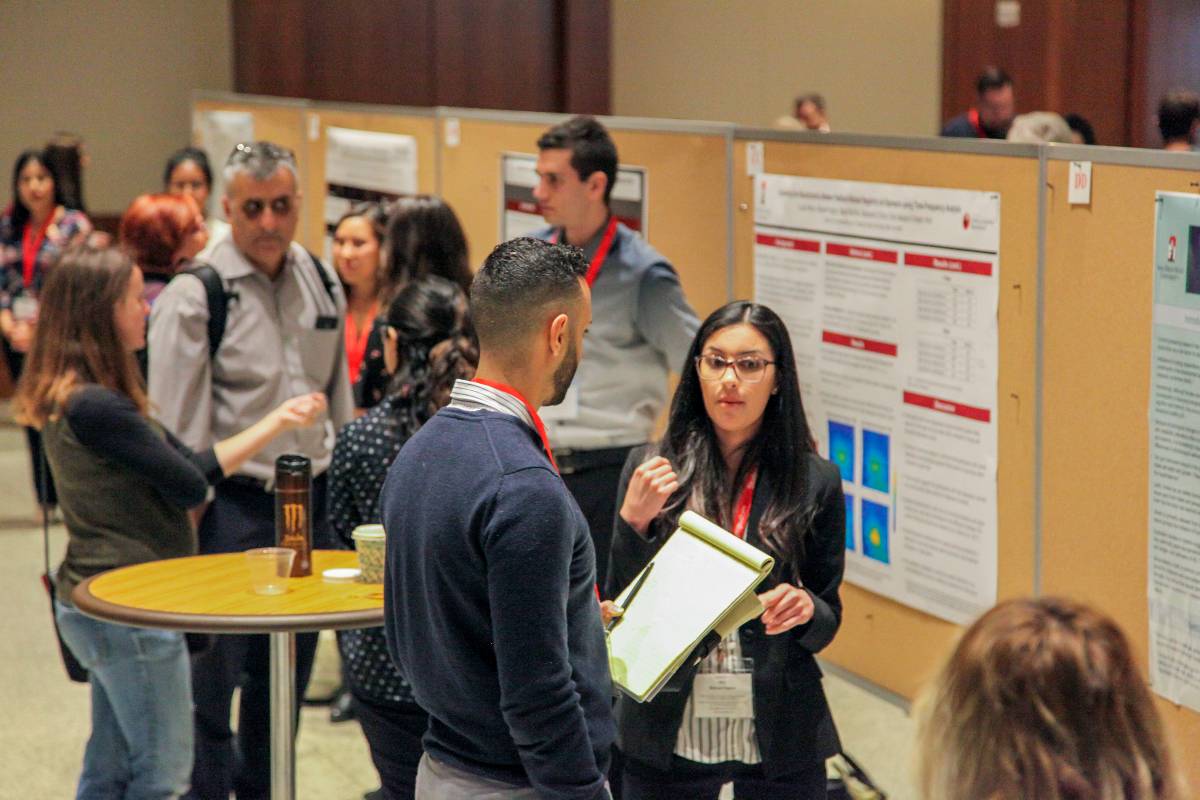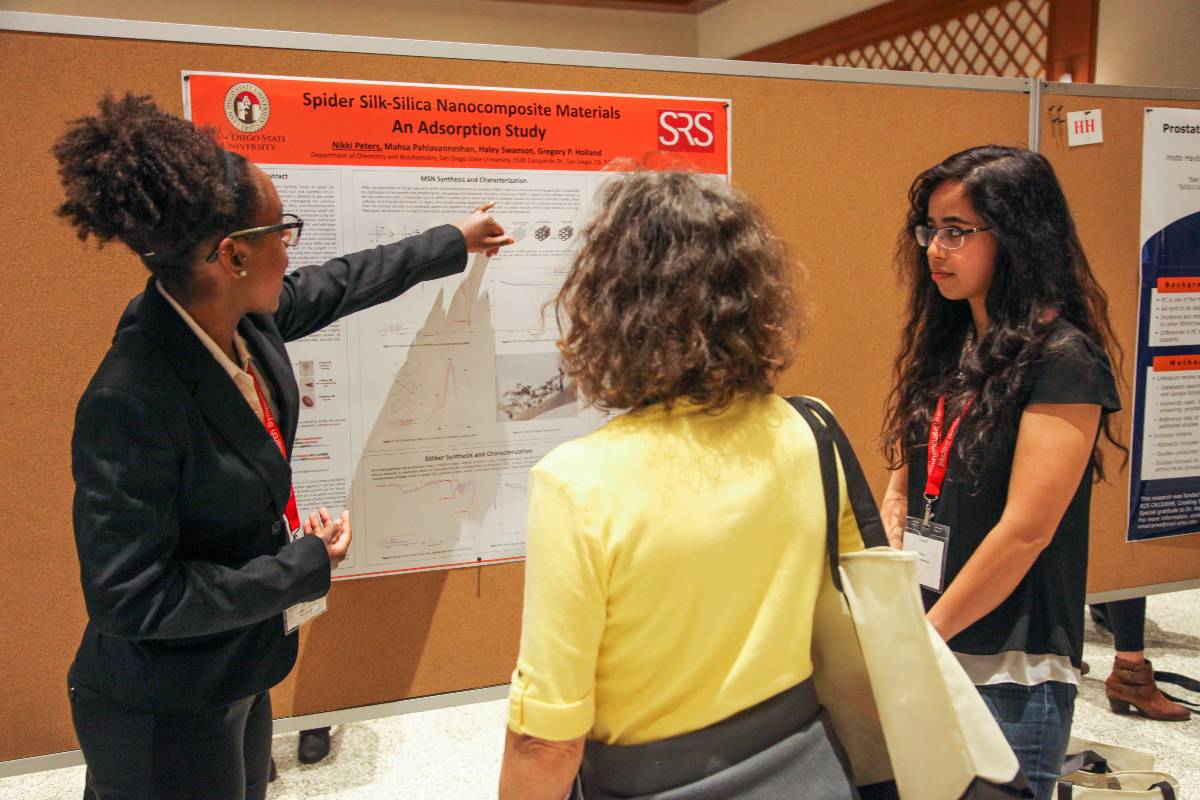 We award excellence
Presidential Awards ($500) are made to recognize outstanding achievement in original scholarship. These graduate and undergraduate students go on to represent SDSU at the CSU Student Research Competition. In total, more than 50 cash awards are given in recognition of outstanding presentations or performance.
For all SDSU students
All SDSU students are encouraged to submit an abstract to present either preliminary or completed results from their original research or creative activity. Presentations, whether oral, poster, exhibit, or performance, are organized by academic disciplines with divisions for undergraduate, masters', and doctoral students. Please direct any questions to [email protected]