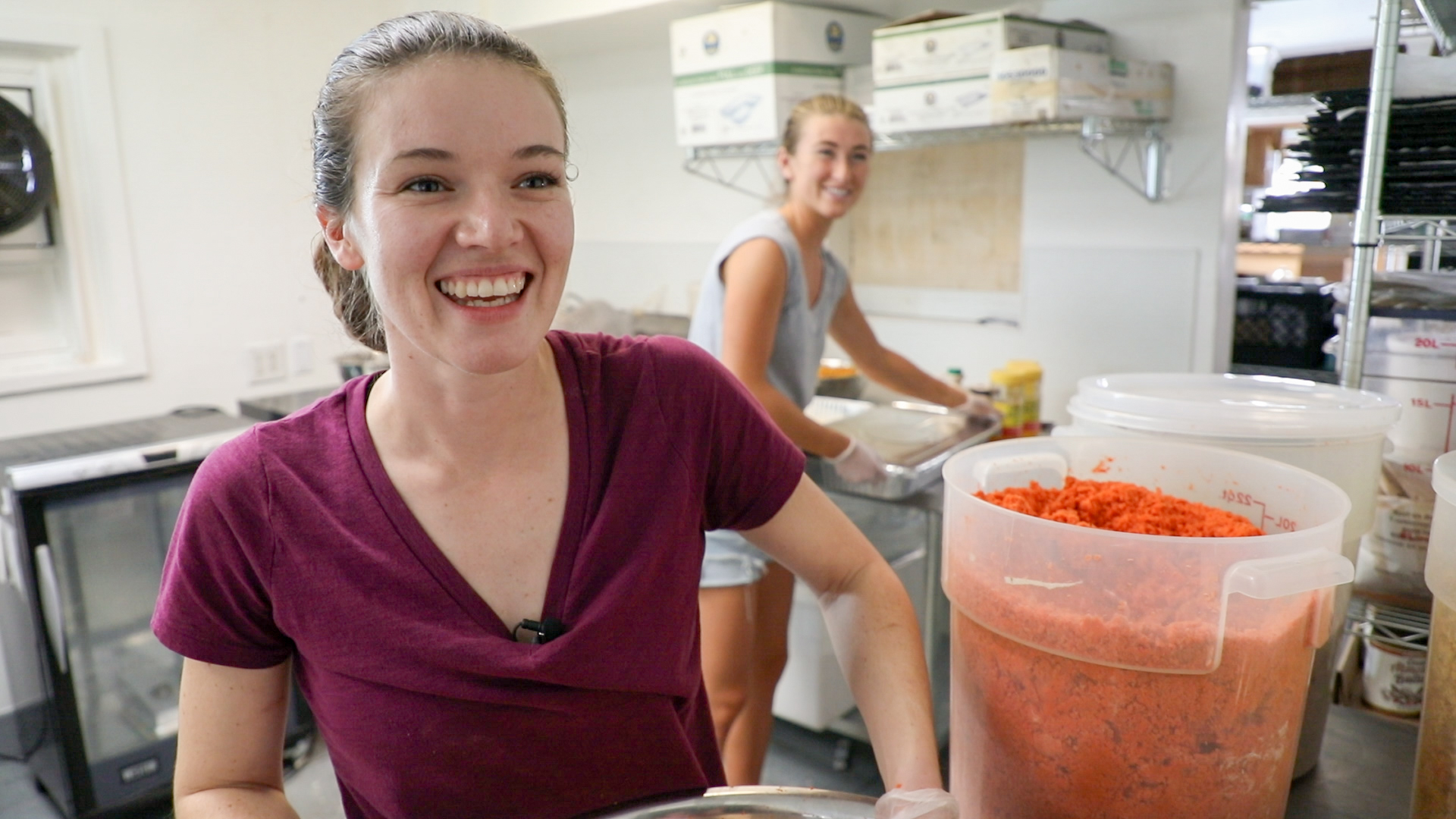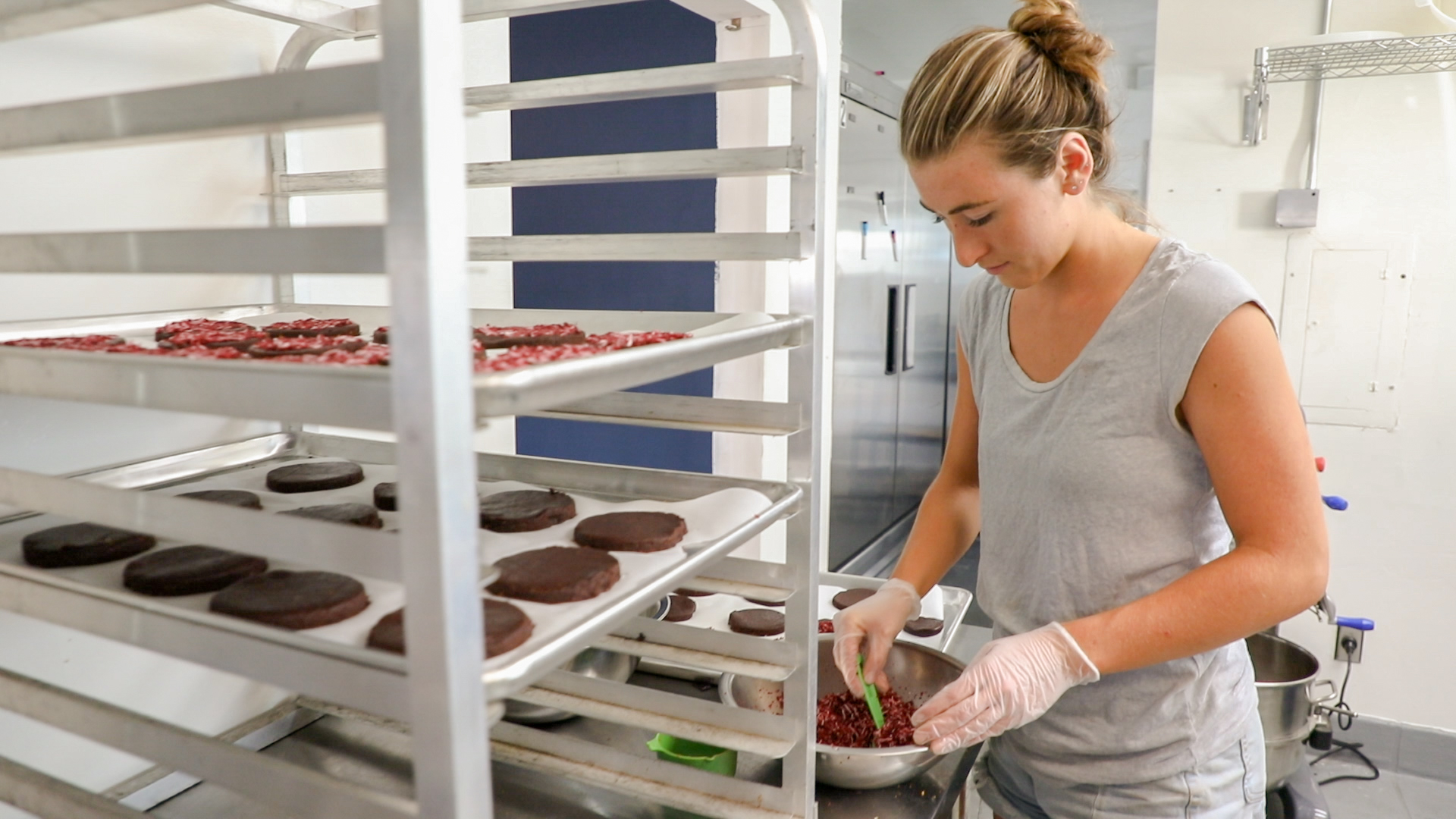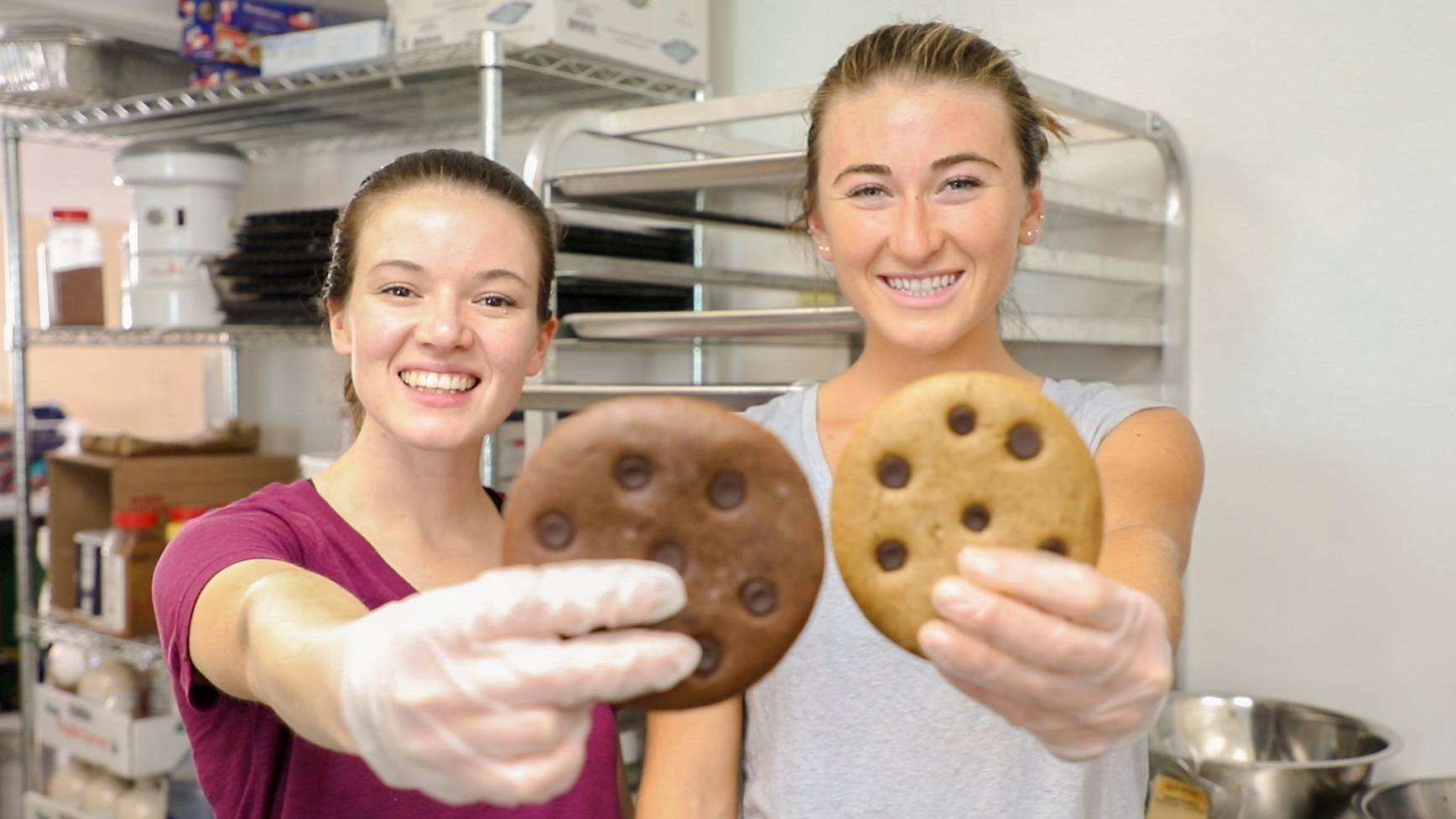 WE LOVE THIS STUDENT-RUN COMPANY 'SOUL MUCH!'
Reyanne Mustafa's big idea started with a problem.
The San Diego State University student was working an evening shift at local restaurant, True Food Kitchen, when she saw the chef pick up a 30-pound pot of untouched rice and move to throw it in the trash.
It was closing time, and the restaurant had no need for the surplus grain. Mustafa jumped in front of the trash can and told the chef she'd take the rice.
The chef considered her. The waste bothered everyone, but it was a daily occurrence and an inevitable one in the restaurant business.
"What are you going to do with it?" he asked.
"I don't know," Mustafa said, thinking on her feet. "I'll feed people."
And the seed of her company, Soul Much, was planted.
What Mustafa didn't know at the time is that SDSU is home to an award-winning entrepreneurship ecosystem organized to help would-be innovators like her: students, faculty and staff who have an idea but don't quite know how to turn it into a product.
This ecosystem, along with Mustafa's expansive knowledge of nutrition and sustainability (her major and minor, respectively), were critical in making Soul Much into what it is today: a burgeoning cookie company with its own commercial bakery, a handful of employees, and a high volume business in venues like the popular Ocean Beach farmers market.
"It's so magical when you surround yourself with people who believe in you, even when you don't believe in yourself yet," Mustafa said. "I think that was the key ingredient to our successful recipe."
Read more about Mustafa's journey as a student entrepreneur.
STUDENT ENTREPRENEUR LEARNS VALUE OF PIVOTING
The decisive moment in Andrew Adrian's drive to start a company was when he realized he was doing it all wrong.
In an idea that emerged from a frustrating experience looking for a kayak, the ex-Marine envisioned LENDIT as an online marketplace for individuals to rent things to each other. Once in operation, however, Adrian noticed prospective customers seemed more comfortable dealing with established businesses than with strangers.
What made more sense, Adrian decided, was developing software to assist shops already in the business of renting but missing out on potential opportunities. He had seen many businesses operating at a level just one step above pencil-and-paper; others were trying to book rentals with software designed to reserve a table at a restaurant.
"You have this huge industry that's not being serviced," said Adrian, who pivoted the company's business plan with assistance from San Diego State University's ZIP Launchpad. Still in its beta phase, LENDIT's app—essentially a specialized management system—now has dozens of clients who are testing the service or in negotiations for the business rental software upon public release.
"We can change this idea in society that you have to own everything," said Adrian, who sees the proliferation of self-storage facilities as a sign people are hanging onto too much stuff they didn't need to buy in the first place. "Making renting more convenient—that could be very powerful."
Once accepted into the ZIP Launchpad, Adrian received critical mentoring and support, office space and opportunities for networking.
"I basically lived there, because I could study and work on my business," Adrian said.
Read more about Adrian's journey as an entrepreneur.
STUDENTS BECOME VENTURE CAPITALISTS... FOR 31 MINUTES
SDSU's student teams have for years won accolades during the national Venture Capital Investment Competition (VCIC) competition in Silicon Valley, Los Angeles and Boulder, Co; regularly placing above groups from the University of San Francisco and the University of California Berkeley, Los Angeles and San Diego campuses.
Each year, teams simulate venture capitalists (VCs) and evaluate real-world entrepreneurs during a 31-minute pitch. They are judged on their performance by successful practicing venture capitalists.
Computer science major Paige Doherty says participating in VCIC made a career in the start-up world seem attainable. The junior and her teammates met dozens of successful entrepreneurs and venture capitalists through VCIC.
"It's not just the competition. It's the people that you meet. They are the ones that are going to be heading up firms in the future," she said, adding that she received an internship offer from a private equity firm after competing in VCIC this February.
"The most valuable part is hearing everyone's stories and realizing that this is a viable career path," she continued. "It seemed like such a lofty goal when I first started, but now that I am in it I just love it."
Learn more about SDSU's VCIC team.