research data sharing
Tools and Guidance for Data Management Plans and Data Sharing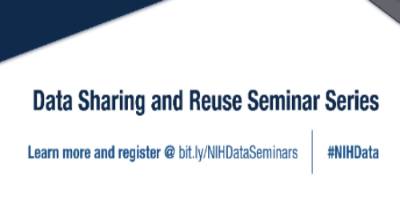 WH Office of science & Tech Policy Public Access Memo
NIH Data Management & Sharing Policy
Get an overview of the 2003 NIH Data Sharing policy and the 2023 NIH Data Management and Sharing policy as well as how they apply to NIH funded research and data. Here you can find out where to get help with data sharing, stay up to date on NIH data sharing policy-related statements, news, and events, and look for training opportunities.
Consider taking this course if you:
Want to standardize the data you collect so it can be easily shared with and reused by colleagues and other researchers
Have been awarded a grant that requires the use of common data elements (CDEs)
Have heard that CDEs can be part of a compliant data management and sharing plan
Assist researchers with the research data management lifecycle
In this NIH Webinar, you will learn about DMS policy expectations, the applicability of the policy, how to prepare a Data Management and Sharing Plan, and considerations for sharing data responsibly.
In this Webinar, NIH took a deeper dive into the details of the DMS Policy including information such as considerations for privacy protections for sharing human participant data, working with American Indian and Alaska Native communities, how the DMS Policy interacts with the Genomic Data Sharing Policy, and more!
Get Research Assistance from a Subject Librarian
Quick Start