research data sharing
Tools and Guidance for Data Management Plans and Data Sharing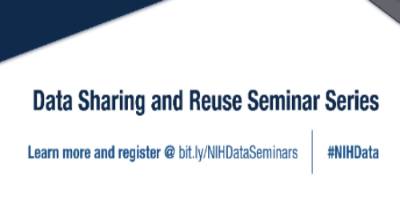 Get an overview of the 2003 NIH Data Sharing policy and the 2023 NIH Data Management and Sharing policy as well as how they apply to NIH funded research and data.
Find resources and training opportunities for NIH data sharing policies.
In this NIH webinar, you will learn about DMS policy expectations, the applicability of the policy, how to prepare a Data Management and Sharing Plan, and considerations for sharing data responsibly.