research data sharing
Tools and Guidance for Data Management Plans and Data Sharing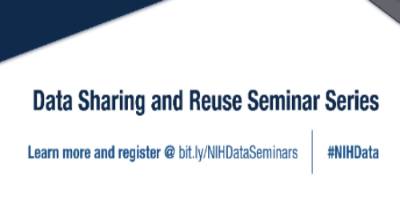 WH Office of science & Tech Policy Public Access Memo
NIH Data Management & Sharing Policy
Get an overview of the 2003 NIH Data Sharing policy and the 2023 NIH Data Management and Sharing policy as well as how they apply to NIH funded research and data.
In this NIH Webinar, you will learn about DMS policy expectations, the applicability of the policy, how to prepare a Data Management and Sharing Plan, and considerations for sharing data responsibly.
In this Webinar, NIH took a deeper dive into the details of the DMS Policy including information such as considerations for privacy protections for sharing human participant data, working with American Indian and Alaska Native communities, how the DMS Policy interacts with the Genomic Data Sharing Policy, and more!
Get Research Assistance from a Subject Librarian