Applications due January 29th
The 2019 Student Research Symposium (SRS) will be held March 1-2, and applications are due January 28th. Submit your application here.
A celebration of student excellence in research
SRS is a public forum where San Diego State University students present their research, scholarship, and creative activities. The symposium is a two day event, occurring each spring semester, that recognizes the outstanding scholarly accomplishments of SDSU students. It is a great way to learn about all the wonderful projects that our students, both graduate and undergraduate, are engaged in.
In 2018, 524 students, including 278 undergraduates, presented their research at the symposium. Student participation is up nearly two-thirds in the past 5 years since the SRS began.
Images from the 2018 Student Research Symposium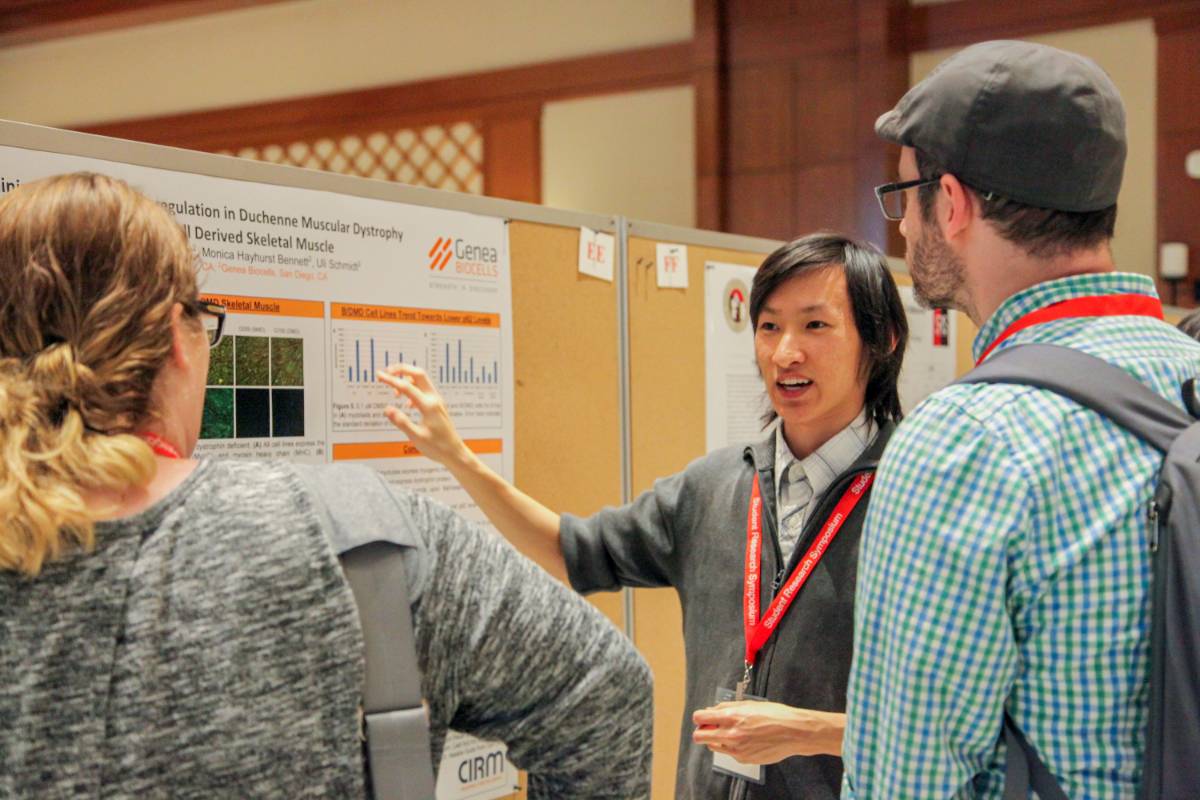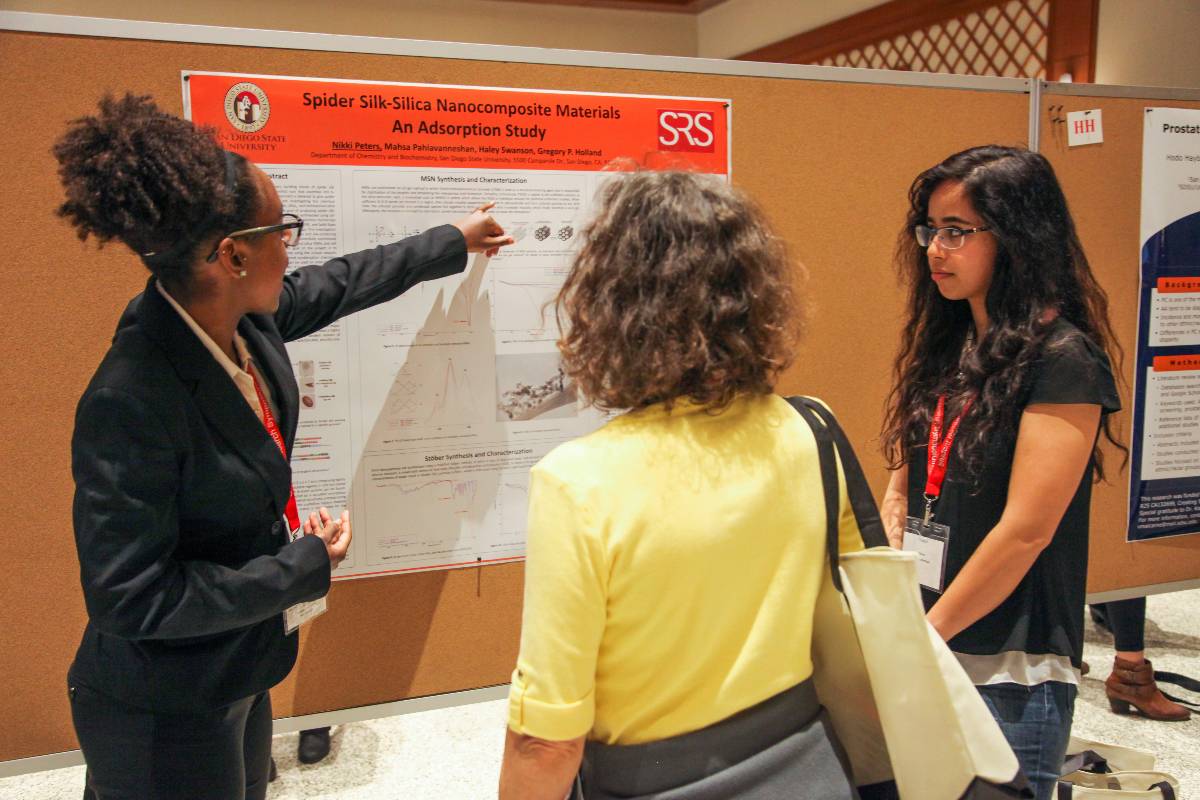 We award excellence
Presidential Awards ($500) are made to recognize outstanding achievement in original scholarship. These graduate and undergraduate students go on to represent SDSU at the CSU Student Research Competition. In total, more than 50 cash awards were given in recognition of outstanding presentations or performance during SRS 2018.
For students
All SDSU students are encouraged to submit an application to present either preliminary or completed results from their original research or creative activity. Presentations, whether oral, poster, exhibit, or performance, are organized by academic disciplines with divisions for undergraduate, masters', and doctoral students.
To register, click on the Students link on the left. Registration closes at 11:59 p.m. on January 28, 2019​. Late submissions will not be accepted.
---
Undergraduate Research in the News
Higher Education and a Higher Purpose
A student researcher receives accolades after working with the SDSU Body Image, Sexuality and Health lab and other campus activities.

Italy, on Her Own Terms
A student designs her own research experience while studying abroad in Italy.

Lessons from the Research Lab, from California to Costa Rica
Several students conducted research throughout North America and shared their experiences.

Summer Research a Transformative Experience for Undergrads
SDSU is funded 70 students to conduct research with faculty mentors. "I love research," said one student.

Combining Research, Instruction and Prizes is All the Buzz
A recent SDSU undergraduate's research into California mosquito viruses won the inaugural Microbial Metagenomics Discovery Challenge. .

Student Research Team Finds Meaning in Work
A group of undergraduates spent two years conducting research and found the experience altered their education and career paths.

STEM Diversity Programs Put Undergrads on Research Path for Research Success
Two-thirds of SDSU undergraduates who receive National Science Foundation Graduate Research Fellowships hail from two university programs aimed at increasing diversity in STEM research.