A celebration of student excellence in research
The 2020 Student Research Symposium will be held on Friday February 28 and Saturday February 29, 2020.
SRS is a public forum where San Diego State University students present their research, scholarship, and creative activities. The symposium is a two-day event, occurring each spring semester, that recognizes the outstanding scholarly accomplishments of SDSU students. It is a great way to learn about all the wonderful projects that our students, both graduate and undergraduate, are engaged in.
In 2019, roughly 500 students presented their research at the symposium.
Consider judging or moderating - registration is open:
SRS 2020 list of students and presentation titles for sessions.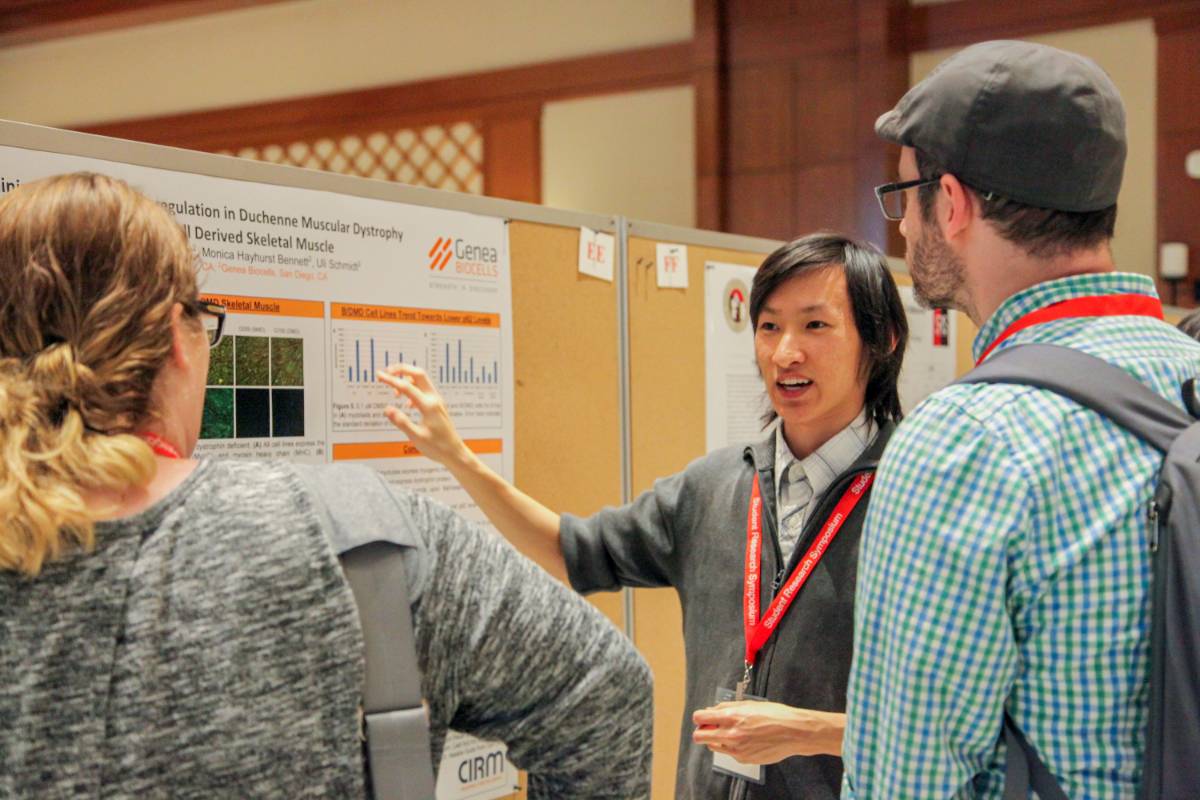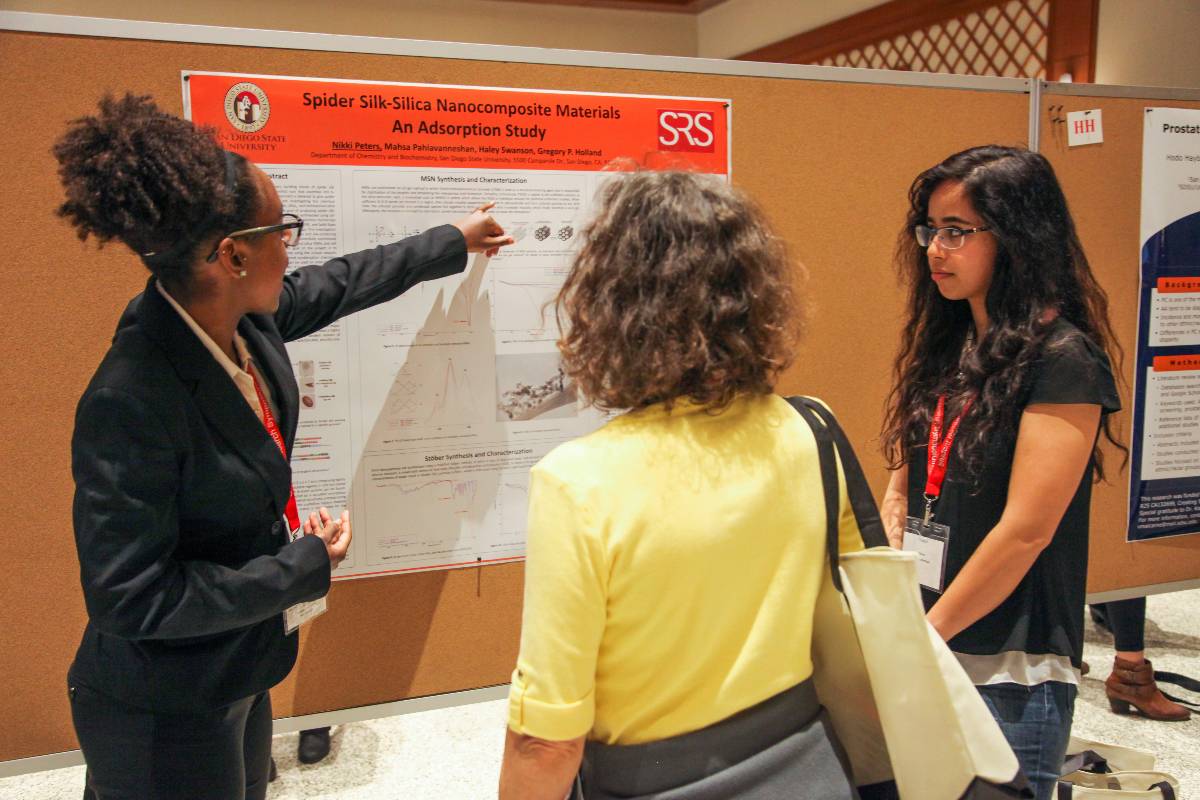 We award excellence
Presidential Awards ($500) are made to recognize outstanding achievement in original scholarship. These graduate and undergraduate students go on to represent SDSU at the CSU Student Research Competition. In total, more than 50 cash awards were given in recognition of outstanding presentations or performance during SRS 2018.
For students
All SDSU students are encouraged to submit an application to present either preliminary or completed results from their original research or creative activity. Presentations, whether oral, poster, exhibit, or performance, are organized by academic disciplines with divisions for undergraduate, masters', and doctoral students.