Supporting Innovation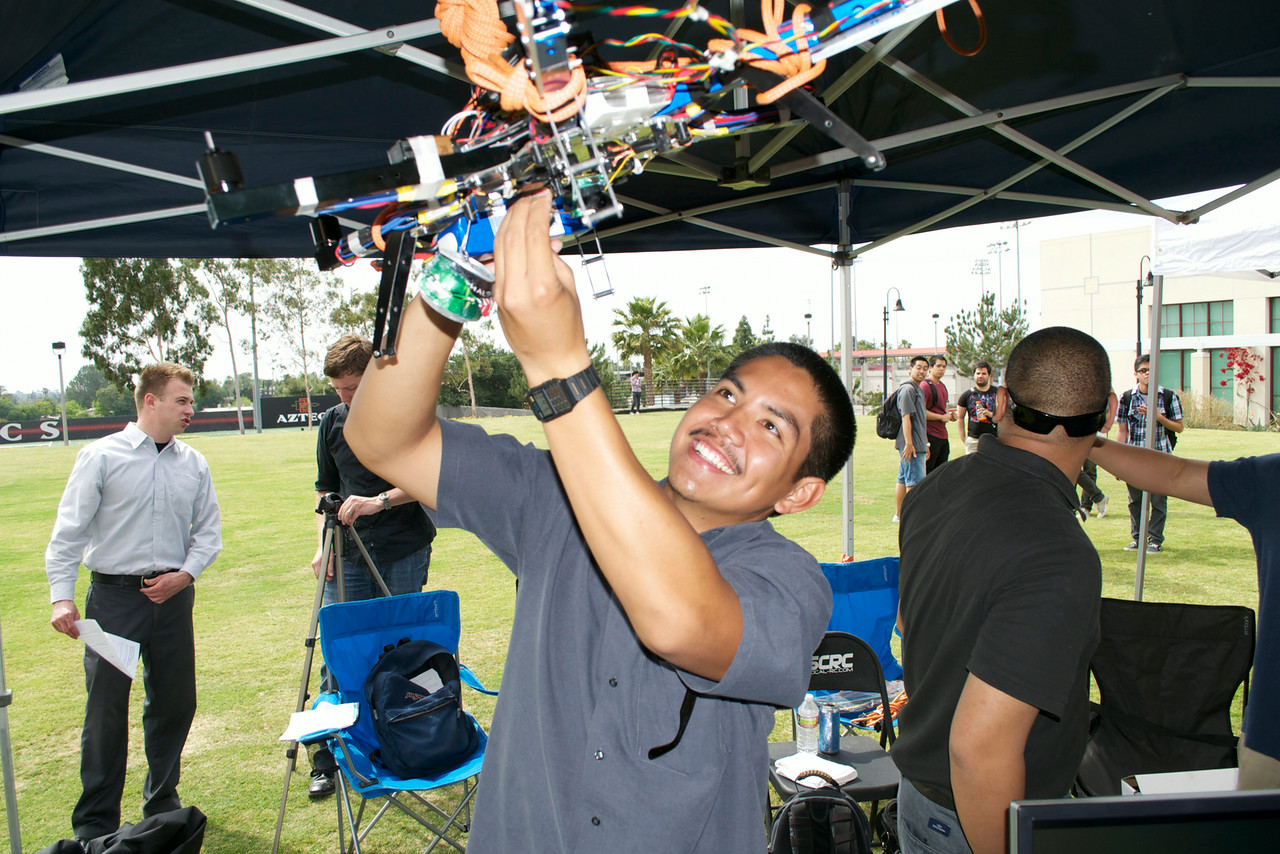 Photo by SDSU
Research Advancement - The mission of Research Advancement is to provide services, support, and innovation that builds the research portfolio and scholarly reputation of the institution and facilitates the transition of creative results into the public domain.
Training
Grants and Research Enterprise Writing (GREW) Fellowship - The Grants and Research Enterprise Writing Fellowship will assist in both the self-assessment components of preparing for a research career, as well as more concrete, practical exercises and cohort building that can help identify and build relationships with potential mentors and collaborators.
CITI Human Subjects Training - Collaborative Institutional Training Initiative (CITI) Human Subjects Research Training is now available and provides comprehensive human subjects protection education and training.
Grant-related Workshops & Webinars - Workshops are intended to provide SDSU faculty and staff with information and resources to assist with finding and managing grant awards.
Mentoring Undergraduate Students
Entrepreneurship
Entrepreneurship at SDSU - Entrepreneurship at SDSU provides students a unique blend of coursework and experiential learning opportunities. This combination enables students to adopt innovative thinking and develop the competencies they will need to succeed in today's society, regardless of their educational field. In order to make this happen, SDSU has integrated entrepreneurship across many facets on campus so that both students and the San Diego community can benefit.
Zahn Innovation Platform Launchpad - The ZIP Launchpad helps SDSU students, faculty, and staff launch a startup from their early stage idea. We strive to provide them a transformational experience to complement their SDSU education and launch successful startups into the community.
Zahn Innovation Platform Idea Lab - The ZIP Idea Lab helps people generate ideas with Design Thinking, and solve problems with Creativity.
Lavin Entrepreneurship Center - The Lavin Entrepreneurship Center at San Diego State University serves students, entrepreneurs and, business leaders through its entrepreneurial curriculum, workshops, internships, resources and, events.
build IT Lab - build IT @SDSU Library is a student-run makerspace designed to foster creativity and innovation. By providing an infrastructure for the DIY learning of technology, build IT assists anyone in their mission of bringing their ideas to life. The build IT space provides a physical location where anyone can gather to explore, build, and learn through sharing resources and knowledge, working on projects, and networking. With its central location in the SDSU Library, access to build IT is available to anyone on-campus regardless of their discipline or expertise.
Technology Transfer Office - Technology transfer is the movement of innovative research ideas from the lab to the public. At universities, the goal of tech transfer is to implement technology and creative works to maximize public benefit. At San Diego State University, the Technology Transfer Office strives to deploy the products of research to improve society and bolster the San Diego regional economy.
Other Campus Resources
Library and Information Access - The Library and Information Access supports the information, curricular and research needs of the university's diverse community through the widest possible range of resources. We are committed to information literacy, lifelong learning, and creative endeavors in a welcoming environment.
Wells Fargo Financial Markets Lab - The Lab is equipped with 12 Bloomberg Terminals, a stock market ticker display, and the latest classroom technology.