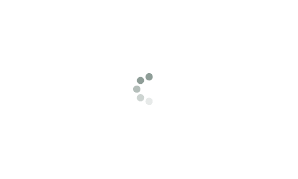 ---
Undergraduate Research in the News
Higher Education and a Higher Purpose
A student researcher receives accolades after working with the SDSU Body Image, Sexuality and Health lab and other campus activities.

Italy, on Her Own Terms
A student designs her own research experience while studying abroad in Italy.

Lessons from the Research Lab, from California to Costa Rica
Several students conducted research throughout North America and shared their experiences.

Summer Research a Transformative Experience for Undergrads
SDSU is funded 70 students to conduct research with faculty mentors. "I love research," said one student.

Combining Research, Instruction and Prizes is All the Buzz
A recent SDSU undergraduate's research into California mosquito viruses won the inaugural Microbial Metagenomics Discovery Challenge. .

Student Research Team Finds Meaning in Work
A group of undergraduates spent two years conducting research and found the experience altered their education and career paths.

STEM Diversity Programs Put Undergrads on Research Path for Research Success
Two-thirds of SDSU undergraduates who receive National Science Foundation Graduate Research Fellowships hail from two university programs aimed at increasing diversity in STEM research.

---
SDSU Research in the News
Researchers break secret emoji language used by sex traffickers to exploit victims
HBO's
Vice News
looks at one-of-a-kind research by two SDSU faculty that decodes sex traffickers' secret language.
Lie-detecting computer kiosks equipped with AI look like the future of border security
CNBC
examines a virtual border agent developed by SDSU researcher Aaron Elkins that interviews travelers at airports and border crossings and detects deception.
Are Today's Teenagers Smarter and Better Than We Think?
The New York Times
considers a study by Jean Twenge, SDSU psychology professor, that found a decline in a number of adult activities among today's teens.
U.S. film festivals screen more films from men than women
Variety
looks at a study published by SDSU researchers that found 85 percent of films screened at film festivals had no female cinematographers.
San Diego's scientists span the globe to unearth new discoveries, solve deepest mysteries
The San Diego Union-Tribune
highlights local scientists and their summer research projects, including several SDSU professors whose work ranges from earthquakes to microbial ecology.